Plan a visit
We know meeting someone for the first time can be intimidating, and going to a new church for the first time can be nerve-racking. We want to help make your first experience at FBCScottsdale a great one!
SERVICE TIMES
We have two services each Sunday morning, each with a distinct style of worship. Our Traditional Service at 8:30a features congregational hymn singing. Our Contemporary Service at 11:00a features contemporary Christian songs led by a worship band. Both services include a time for prayer, scripture, and an impactful message. Join us for either, or both!
• Traditional: Sundays at 8:30a
• Contemporary: Sundays at 11:00a
LOCATION & DIRECTIONS
We're on the south side of Osborne Rd just east of Scottsdale Rd in Old Town Scottsdale.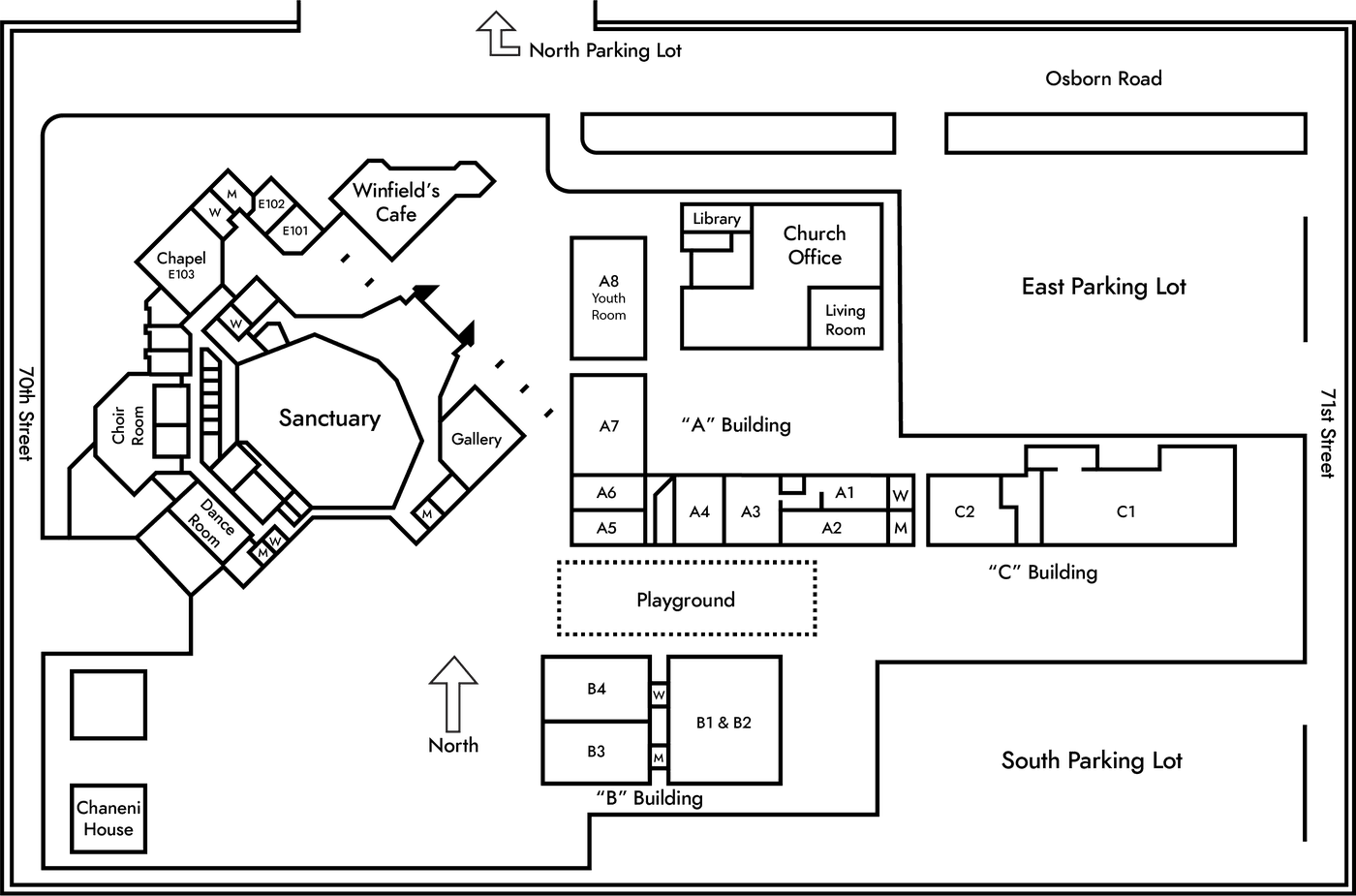 ---
What can I expect?
How long is a FBCSCOTTSDALE service?
In total, a FBCS church service is about 60 minutes in length. Services begin with the worship team leading the church in music - song lyrics are projected onto the screens so you can sing along and/or engage with worship however you feel most comfortable. After the music portion of service is complete, one of our pastors will come out to share an encouraging and hope-filled message about Jesus.
What's the culture like at FBCSCOTTSDALE?
Sunday's at FBCS are exciting, casual, and relaxed. Come as you are and expect to feel welcomed as our guest.
What about my kids?
Kids and families are a huge part of FBCScottsdale, and that's why we want to make sure your kids have a blast learning about Jesus every weekend! Our Kids Ministry experience takes place every Sunday from 9:30a - 12:00p for kids ages infant through Grade 5. During that time your kids will have fun singing songs, playing games, doing crafts, and experiencing God in an interactive and safe environment. A nursery is also available where our trained team of volunteers will love on your babies ages 0 to 2 while you attend a grow group or a worship service.
To learn more about the FBCScottsdale Kids Ministry click here.