WHAT'S HAPPENING AT FBCScottsdale?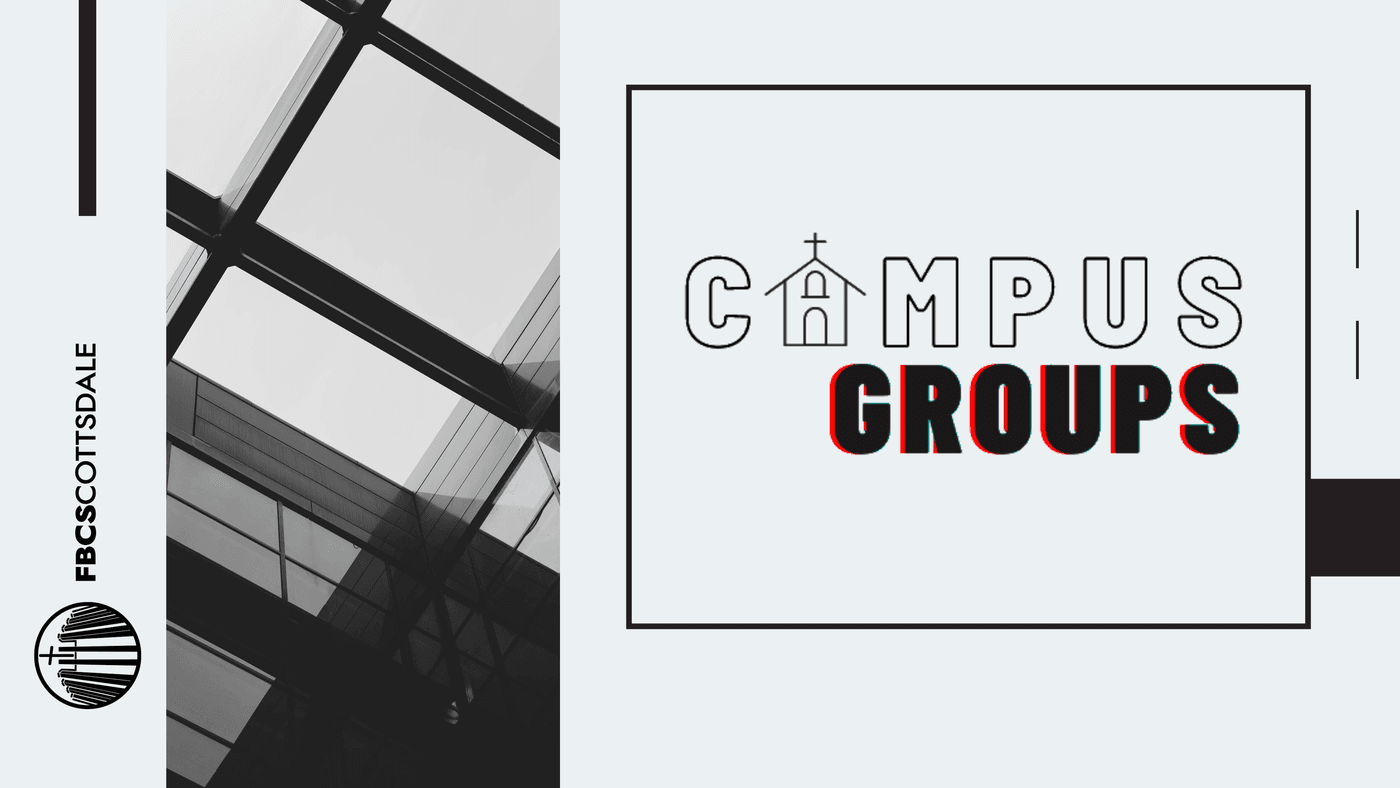 A Study of "Crazy Love"
by Francis Chan
This Group will be led by Linda & Kevin Olson
and will meet in The Gallery.
You may also participate via Zoom by using the following link on the 24th: https://zoom.us/j/98656951925?pwd=bGU5OVY4QXFqeU9ETTQyNXFvOSs2dz09
Dear friends. Kevin and I would like to facilitate a book study with you. I have recently had the opportunity to read and discuss Francis Chan's book, Crazy Love with a group of New York Christians via Zoom. Kevin and I would like to share Chan's book and ideas with you.
Chan's "crazy love" ideas about God and Jesus, are slowly sinking into my brain and heart. This book has made me think about who God is. It has made me take an honest look at my relationship with Him. I want to change my life, my lifestyle, to reflect and live out a love for God that shows love and trust in Him that I have not had before. Together, Kevin and I will go through this study with you. Come join us on a "crazy love" adventure. It IS an adventure. It has some difficult twists and turns. You may not like some of what you see. But my hope and prayer is that it will draw us closer to the God who loves us more than we love ourselves.
A Spirit of Power and Love
This Group will be led by Murray Johnston
and will meet in the Chapel.
You may also participate via Zoom by using the following link on the 24th: https://us02web.zoom.us/j/88964539043?pwd=Skk0Y3dTVG1qNzdwMG1aZ0dFR3Nxdz09
This will be a survey course exploring the mysterious (and often neglected) third person of the Trinity. Join us as we look into who He is, why He is important, and what He means for us as New Testament believers.
Jesus and Women in the 1st Century and Now
This Group will be led by Liz Livensparger and Carmen Trust
and will meet in C2
This class will also be offered on Zoom. Please contact Liz or Carmen prior to the 24th for more info at: ctrust2@cox.net or ljack6502g@gmail.com
Join biblical culturist Kristi McLelland as she takes you back to Jesus' first-century world, explaining the historical and cultural climate of His day to help you know Him more dearly. This study is a thoughtful look at several of Jesus' interactions with women in the Bible that will fuel your worship of the Living God. This 7-session study will help you:
Explore how Jesus generously restores dignity and honor to women in the first century and now.
Learn how to study the Bible through a Middle Eastern lens.
Gain deeper insight into the biblical world with a fresh perspective on familiar Bible stories.
This study is open to everyone who wants to understand more about the Middle Eastern context of the Bible and how Jesus' responses were anything but usual in His day. Join us for an eye-opening exploration of Jesus.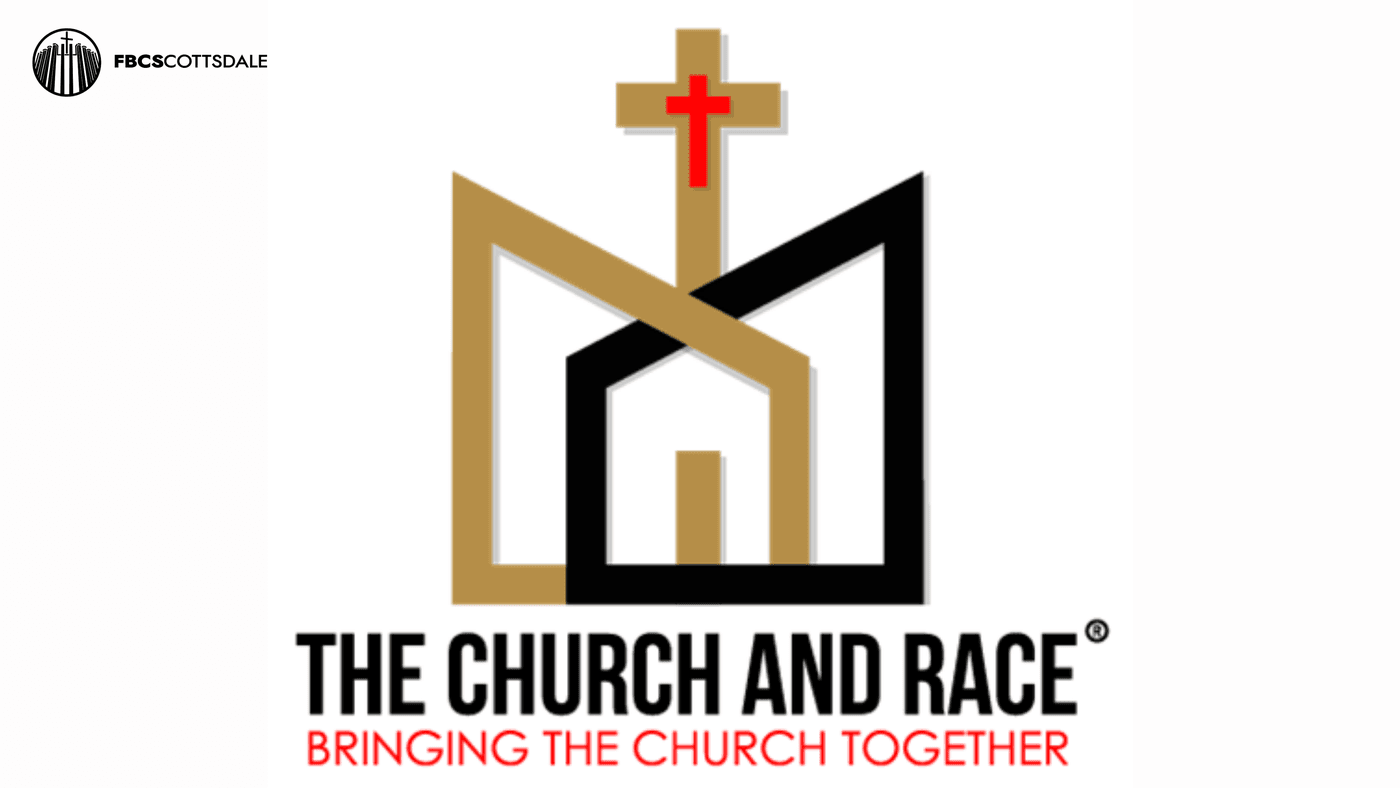 Racial Unity in the Church
In a time of social uncertainty, the Church in America needs racial unity like never before. But where do we start? How did we get to this point, and what does Scripture say? In Racial Unity In the Church, we begin this discussion. In this introductory class, you'll learn what keeps us separate, how we can overcome this division, and the role you can personally play in affecting racial unity in the Church.
This class, led by Sam Melvin, will begin Wednesday, January 27, at 6:30p in the Chapel. The class will also be available on Zoom. More information will be forthcoming on how to access it on Zoom.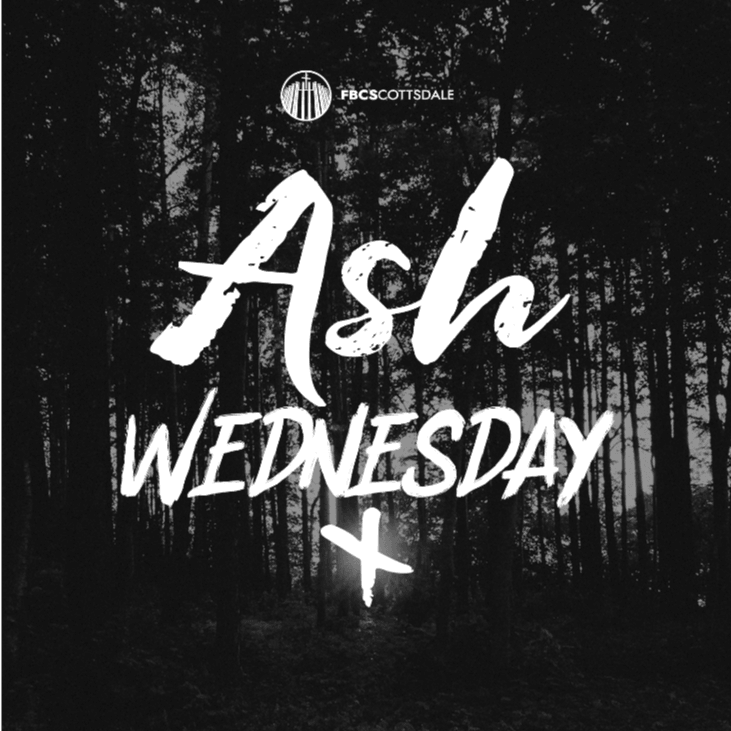 There will be an Ash Wednesday service on Wednesday, February 17, at 06:00 PM in the Sanctuary.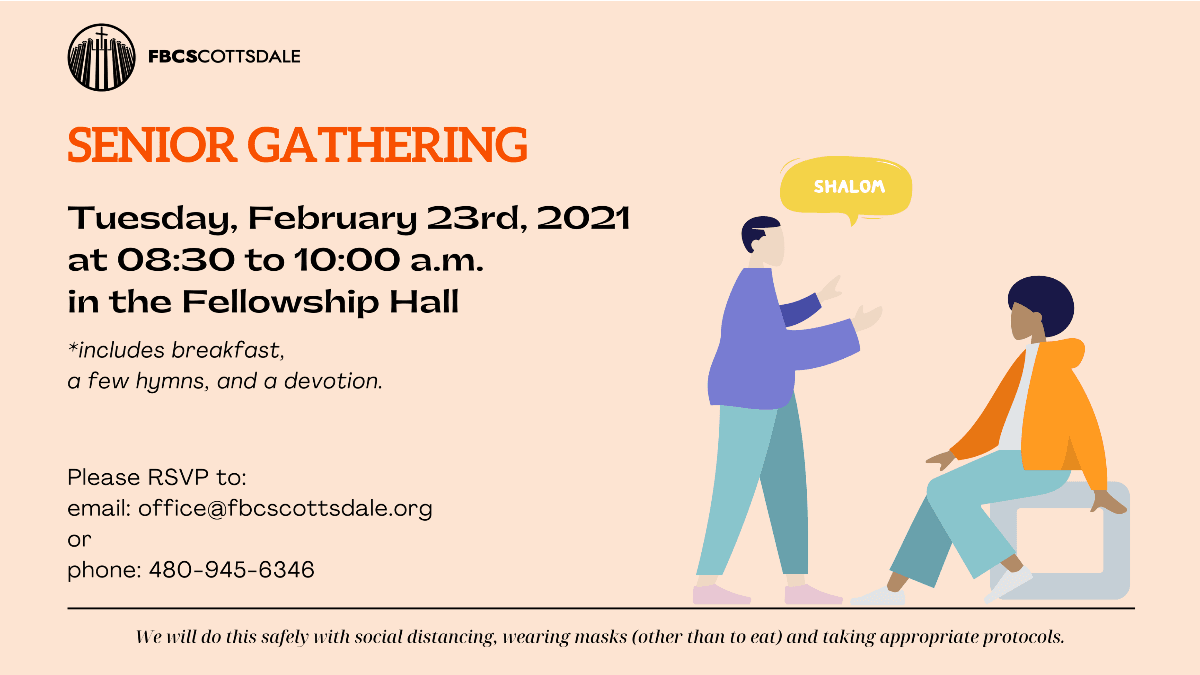 Our next Senior Gathering will be on Tuesday, February 23, at 08:30 AM in Fellowship Hall. Please RSVP to office@fbcscottsdale.org