"Let the children come to me, and do not hinder them, for to such belongs the kingdom of God." - Luke 18:16
EVENT INFO
MasterPeace is a program that combines Christian teachings with theatrical activities and performances. The purpose of such a camp is to provide a fun and engaging environment for children to learn and grow in their faith while developing their acting and performance skills. Through the use of drama, music, and dance, children can learn important values such as teamwork, respect, and compassion while also learning about the teachings of Jesus Christ. Additionally, the camp can be a great opportunity for children to socialize and make new friends with similar interests and beliefs. Overall, the goal of MasterPeace theater camp is to help children deepen their relationship with God and develop their artistic abilities in a positive and uplifting setting.
During the week of IMAGINE; Children 1st-5th grade can audition for our week long MasterPeace Drama Camp. MasterPeace runs July 10th-15th from 9am-12pm each day with the final performance on July 16th at 12:30pm in our Sanctuary. The Children will learn an original musical in one week, memorizing lines, singing music, and practicing choreography taught by our outstanding teachers.
The camp will cost $25 and includes snacks each day as well as lunch on the final two days. The quality of production and outstanding results will be experienced by all who attend. Your kids will have an amazing week participating in this special camp here at FBCScottsdale!
For more information, please send email to Peter: petertownsend@fbcscottsdale.org
Registration will open soon!
---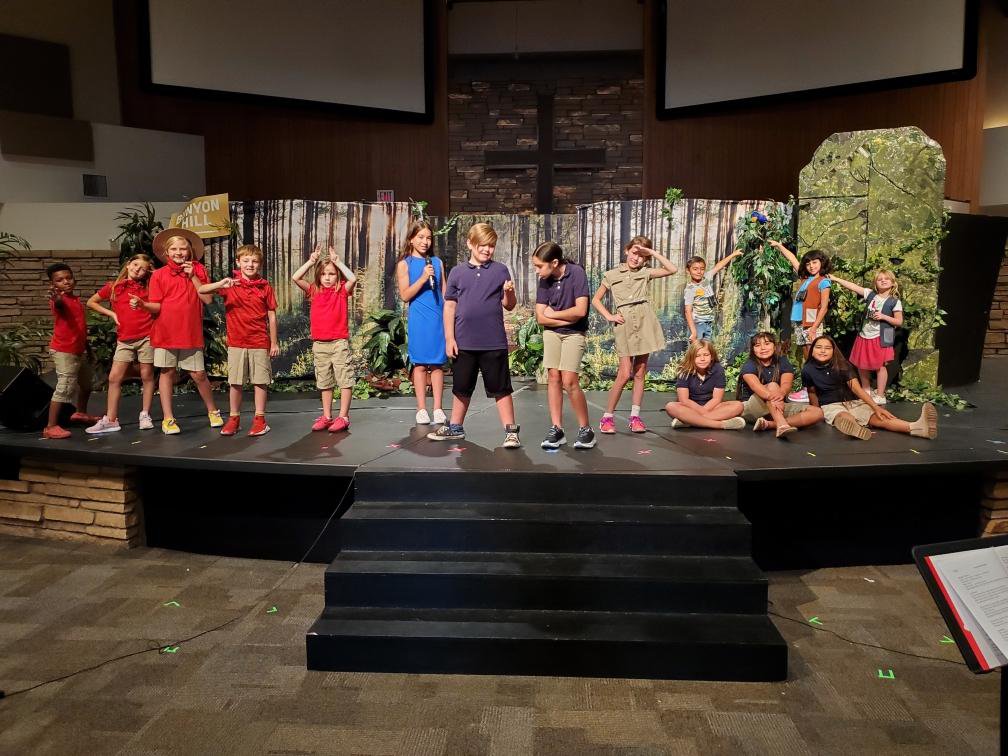 ---